Three Stone Rings and Their Symbolism
 Jewellery is not only a fashion accessory, it is also an amazing way to make a statement of sentiment and love. One piece of jewellery that is known to carry the most sentiment is a diamond ring. Throughout history, diamond rings have been highly favoured and sought after because of their beauty. Among the more popular types of diamond rings are three stone rings. Aside from the beauty and elegance of a three stone ring, it also has a long history of symbolism.
To find out what a three stone ring symbolises, continue reading below!
Engagement Rings
 A ring with a single diamond is known as a solitaire ring. This ring symbolizes love, bond, alliance or eternity, and is traditionally offered as an engagement ring. When the ring features three stones, it is known as a trilogy ring, one of the great classical pieces of jewellery. The three precious stones are often diamonds, with either a white gold, yellow gold or platinum band. However, other coloured stones can be incorporated, such as a ruby, emerald or sapphire. The stones can be mounted on claws or set flush within the ring. The stones can be displayed in identical sizes for a surprising diamond river effect, or be different sizes, with the central stone being bigger than those surrounding it. The three stone rings are a very popular choice for wedding or engagement rings due to its symbolism.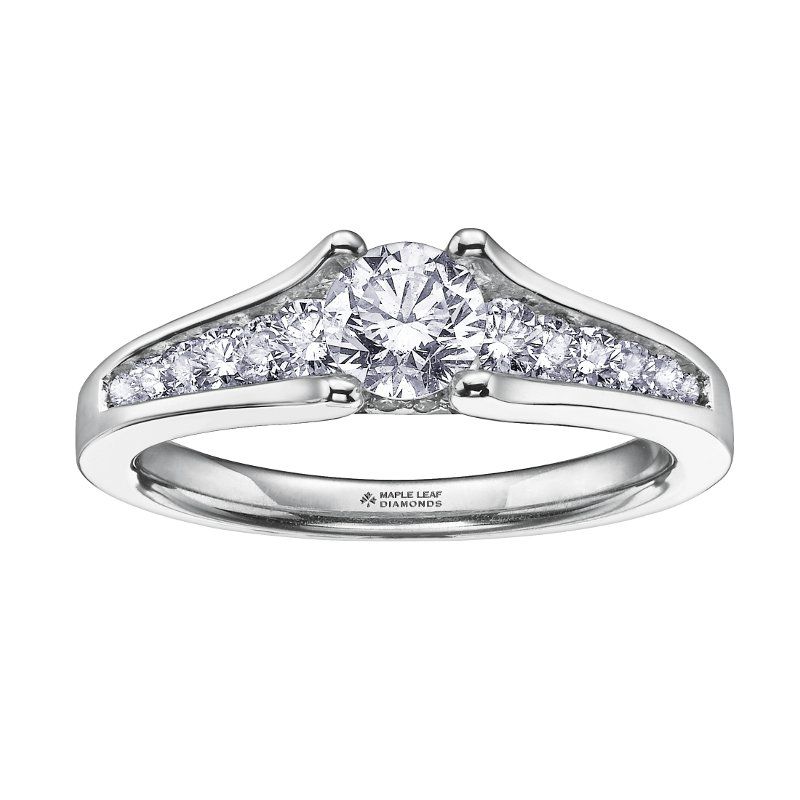 The number three leads to many interpretations and therefore, the symbolism of these rings is very strong, which explains its immense success. The most common interpretation of the three stones is the symbolism of the past, the present, and the future. It portrays all the good and bad times the couple went through, as well as moments spent together. It also represents happiness, joy, and love they feel in the present moment as well as good moments and memories they will share in the future.
Another interpretation involving the three stone ring is that it means the strength of the relationship, symbolized by the central stone. The stones surrounding it can adopt the same or different sizes or colours, representing the always balanced symmetry and harmony of the relationship. The three stones also symbolize the life together and the love of two committed beings. The central stone is the relationship, while the two other stones represent "you" and "me".
Other symbolisms include:
Man, earth, and sky

Birth, life, and death

Wisdom, strength, and beauty

Body, soul, and spirit.
Whatever interpretation you like best, offering a trilogy ring can have a deep meaning for you and your loved one. This is why it is often chosen as an engagement or wedding ring, a promise of love and fidelity, and a symbol of hope for a lifetime romanticism.
Online Shop
Boulevard Diamonds offers all types of jewellery for all occasions, accompanied by 18 years of tradition. The professional and knowledgeable staff will strive to help you pick the perfect ring, necklace or bracelet. If you happen to be shopping online, be sure to visit Boulevard Diamonds website with interactive menus and a great description of each jewellery piece. In addition, you can always visit the blog to find out more about Boulevard Diamonds and the jewellery pieces available, as well as ask questions that will be promptly replied to by one of the staff members.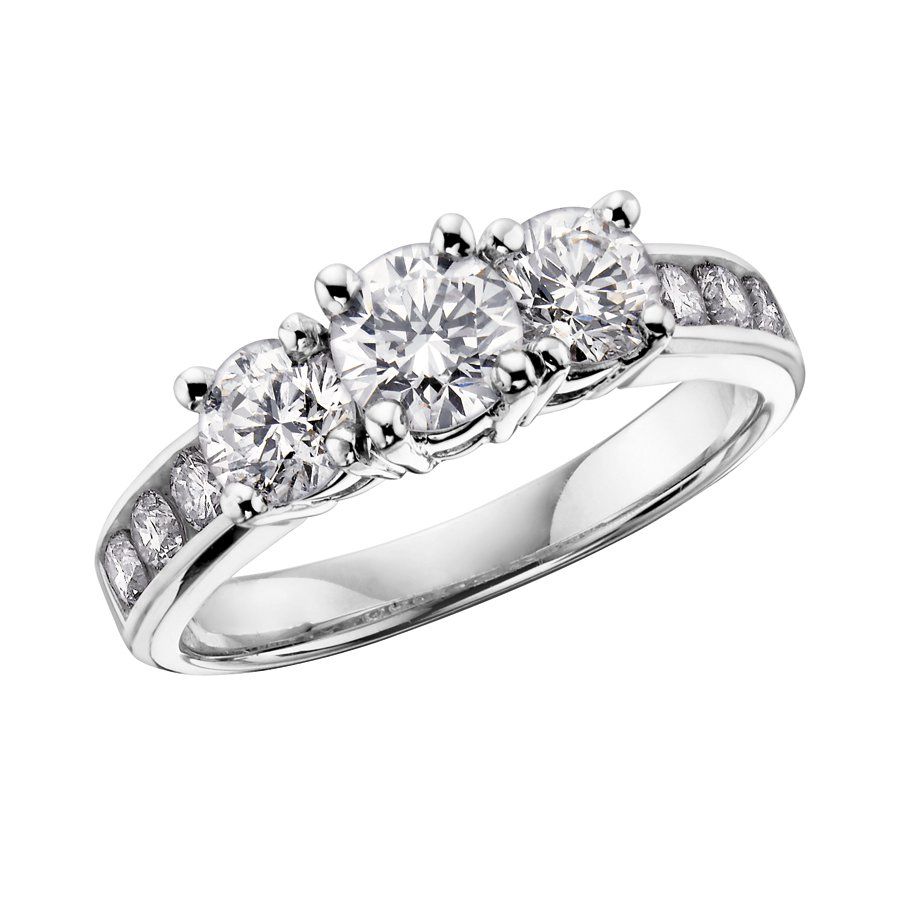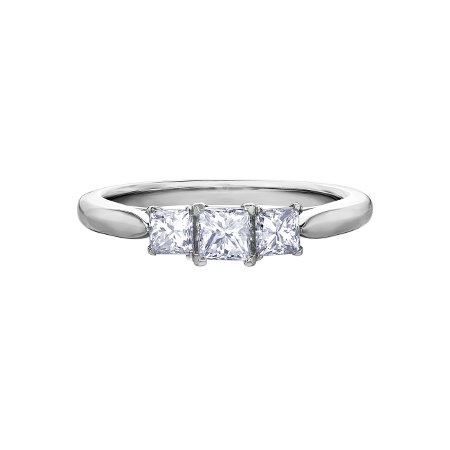 If you are looking for 3 stone engagement rings online, the store offers plenty of choices. Canadian Diamond rings are the most popular choice. If you are looking for a classical piece, you can opt for diamonds in the same shape and size. If you want to be unique, you can play with different styles. Choose between a 14k White Gold Three Stones Diamond Ring with 0.25-carat diamonds, or something bigger like 18k Palladium White Gold Three Stone Diamond Ring with 1.50-carat diamonds. You can also choose these rings in yellow gold or two-tone variants, such as the I Am Canadian Three Stone Diamond Ring with 0.10-carat diamonds. Other variants include the 10k White Gold Princess Cut Three Stone Diamond Ring or the I am Canadian Princess White Gold Diamond Ring.
Conclusion
If your loved one is the romantic type and wants her ring to tell a story, you should definitely consider the three stones ring. It allows you to get creative as there are many different styles from which to choose, as well as the numerous symbolisms attached that can have a long-lasting impact on your relationship and life spent together.
The versatility of the ring offers the possibility of creating your own story and symbolism, which will definitely make the ring even more unique!