The Christmas season always finds a way to sneak up on us. Just when you trade your summer sandals for a pair of fall boots, the first winter flurries remind us of the upcoming winter festivities.
Of all holidays, Christmas might be Canada's most favourite. And not only because of the presents and parties galore, but also unique traditions that have shapdied us, even for people who might not celebrate!
Whether you're ready or not, it will soon be time to put up the Christmas tree and honour some deeply rooted Canadian customs. While we think that we know all about Christmas and how to celebrate it right, there are a few lesser-known Canadian Christmas traditions and facts that can spice up the winter season.
1) Head to Toronto for the Santa Claus Parade. Going back to 1913, the Toronto Santa Claus Parade is one of the oldest and largest in the world! Every year, it brings together over 2000 participants with an even bigger global audience watching the Parade on television.
2) You can find Nova Scotia's finest fir tree in Boston. Ever since 1917 when Halifax witnessed a maritime collision—best known as the Halifax Explosion—with a death toll of more than 2000 people, Nova Scotia has gifted Bostonians with its finest fir tree as a gesture of gratitude for the city's assistance during the massive explosion. Every year, the province's best Christmas tree adorns the city's central square and reminds of the lifelong friendship between Halifax and Boston.
3) Christmas shopping in Canada can kick off as early as late October. Many stores launch their Christmas pricing to entice early shoppers and get them thinking about presents. Keep an eye out for special deals and offers as they can save you a fortune. In addition, pre-Christmas season shopping will alleviate the stress of navigating large crowds of people clearing out gift shelves and save you from buying unnecessary items on a whim.
Canadian jewellers often offer great deals on their latest collections to match the style of the pickiest of your family members and friends. Take a trip to our jewellery store or browse online to get a sneak peek of winter deals and enquire about upcoming discounts.
4) Most Canadians make Christmas shopping lists well in advance. There's nothing worse than running frantically from one store to another in search of the perfect gifts the night before Christmas. Think of Christmas shopping as a marathon rather than a sprint. Start browsing stores early and take some time to jot down gift ideas. Create a special category for the timeless classics—chic diamond jewellery, home décor, books­—that could work for a few of your loved ones.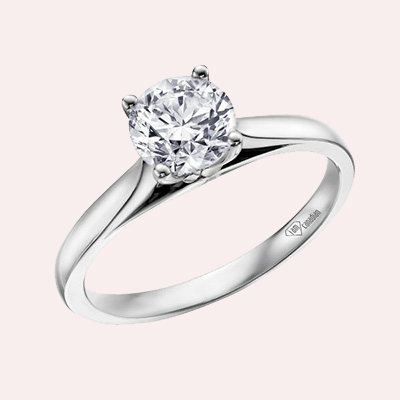 5) Christmas in Canada is the season of giving. It doesn't mean that you need to splurge on lavish Christmas gifts to your friends and family. Generosity and gratitude can take many forms—volunteering in the community, spending quality time with your loved ones, or sharing unique experiences with your family. Canadians are known for their desire to give back and uplift the communities where they live and work.
6) Sinck Tuck is a Christmas tradition observed by the Inuit. Linked to the celebration of winter solstice, Sinck Tuck involves a feast (a typical meal could include raw fish, caribou, and other foods native to the area), traditional dancing, and gift exchanging.
7) Travel to Newfoundland to meet mummers. Mummering is a Christmas tradition mostly observed in small towns and cities across Newfoundland. People dress up in costumes and roam the streets knocking on doors and celebrating Christmas with dance and treats. Expect to see mummers between December 26 and January 6.
8) Visit Christmas markets. Themed markets have slowly been popping up in cities across Canada. Centred around a Christmas Tree or a city hall, these markets feature local vendors selling Christmas decorations, treats, pastries, as well as traditional and ethnic Christmas food. Visitors are often entertained by folk dancers, church choirs, local bands and artist. Some of the biggest Christmas markets are located in Toronto, Quebec City, Montreal, and Vancouver.
9) Compete with your neighbours on an ice rink. Many communities across Canada come together for a neighbourly hockey game to kick off the Christmas season and catch some fresh air in between family visits and parties. This is a great way to connect with your community and get to know the people in your neighbourhood.
10) Lighting up Government buildings. Government buildings in Canada's capital cities light up with Christmas lights as part of the national Christmas Lights Across Canada program aimed at unifying the country from coast to coast to coast during the holiday season. Launched in 1985, the program is entering its 34th year. Take in the sights with family and rejoice in the beauty of the season!